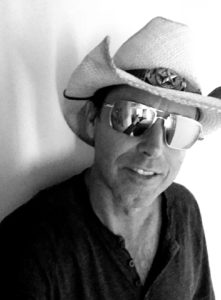 Billy Tuchscher

Best known for his involvement with the ownership of RollingStone, its brand, trademarks, and website domains. Tuchscher controls very large digital music catalogs, and businesses in audio beacon technologies, commercial music licensing, e-commerce, & social media management. In 2016 after selling his interest in RollingStone intellectual properties and domains he launched his philanthropic foundation.
Tuchscher built success developing large-scale real estate projects. Including 16 master planned communities including; hotels, resorts, housing, offices, retail, golf courses & marinas. The total build-out value $4.8 billion. Notable; The Kona Kai Resort & Marina, The US Grant Hotel (San Diego), Playacar (Cancun), The Otay Ranch (1064 ac), The Pointe San Diego (940 ac), Crystal Bay (a $600M, 4 million square feet on San Diego Bay), Escena Golf Resort Community Palm Springs, and others.
2008, he created the first Facebook 'monetization company' working with major Rock Stars, Actors, & Athletes. He also teamed with Aurora Films to make the award-winning movie; "Another Harvest Moon", starring Academy Award Winner Ernest Borgnine, Cybill Shepard, Anne Meara, Piper Laurie, Richard Schiff, & Dorris Roberts.
2009, he joined a group to create a large-scale, multi-media live concert venue. Partners included Chester Bennington (rock band Linkin Park), notable music executives, and famed director/producer McG.
Served; Board of Directors at the University of San Diego, 3 yrs Chairman of Urban Land Institute (a Washington DC think-tank), two-term Chairman of the City Planning Commission, two-term Chairman of the City Economic Development Commission. Equal Opportunity Employment Chairman (2,961 employees public agency). He has also been a featured speaker, moderator, panelist at more than 50 events & conferences. Philanthropies include: YMCA, The Red Cross (Josh Duhamel), Rock To Stop Violence, The Apl.de.ap Foundation (Black Eyed Peas), Stuart House/John Varvatos.
Hidden Talent – Plays "Blues Harmonica" in the car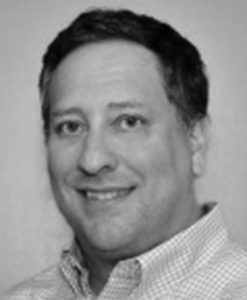 Steven Savitz
Steven is a twenty-five year executive with executive responsibilities in multiple industries. Having served as a financial executive for many well-known companies including NCR, Teradata, Dell, and Best Buy, Steven brings TONE a wealth of financial management, R&D, and P&L experience and expertise. Mr. Savitz will serve as TONE's CFO and head of Investor Relations.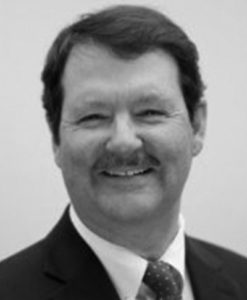 Dan Doster
Dan is a 30-year veteran having served executive roles at McKinsey & Company, GE Capital, NCR, and others.  Dan has functional experience in pricing, marketing, and sales, and is a former COO, CFO, and CEO. A published author and entrepreneur, Dan brings his unique operational skills and insights to the TONE services delivery team.

Monique Dragoiu
Monique Dragoiu is an expert promotional marketing, research analysis, and business development management. She holds her BA in Organizational Management, and has designed many successful targeted marketing campaigns for national companies. She has also traveled extensively over 17 years assisting international companies with co-branded, partnership-based advertising campaigns.
Monique designed many programs that have successfully built vendor / supplier corporate relationships to enhance profitability. She worked with BrandSpins CEO Billy Tuchscher for many years assisting his business endeavors with RollingStone. Here at BrandSpins, Monique leads market research analysis, data collection, business development, and organizational structure expertise.
She enjoys traveling the world with her family, exploring the ocean, zip-lining through the jungle and all things animals. She regularly sponsors children through (SaveTheChildren) and non-profit foundations that help to provide families with food, water and shelter after natural disasters. She also loves to help local families and children in need.
Hidden Talents: Violin, bike/auto mechanics, and auto body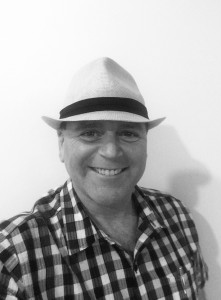 Edwin Nordholm
Edwin Nordholm is a business lawyer with extensive experience in corporate finance, mergers and acquisitions transactions and corporate restructuring. As a former partner in Torys LLP, a prominent Toronto-based law firm, Mr. Nordholm advised a variety of clients with respect to public and private financings, cross-border acquisitions and divestitures, auction transactions, going-private and related party transactions, debt acquisitions, bridge lending transactions and other merchant banking transactions. Ed also previously served as Senior Vice President of the Tricap Restructuring Fund, an investment fund managed by Brookfield Asset Management Inc. (NYSE:BAM & TSX:BAM-A) that focuses on investments in companies requiring financial and/or operational restructuring.
Ed is a principal with Anthem Sports & Entertainment Corp., a specialty video and audio content platform that has developed a group of targeted media properties that are distributed across multiple platforms and territories in order to fully monetize the brands and maximize returns: Fantasy Sports Network is the world's first and only TV network dedicated entirely to fantasy sports, making it the "Bloomberg" of fantasy sports; the Fight Network provides 24/7 coverage of combat sports with more than 300 hours of live programming annually; and the Pursuit Channel is one of the largest North American channels devoted to hunting, fishing and shooting.
Ed is an avid skier, although having taken it up somewhat late in life he is not particularly accomplished at it.  He will jump in for the adventure, but it is not graceful! Similar story with his golf. Other interests include endurance sports and anything in, on or around the water. Ed is a father to four fine young men.
Hidden Talent – A man of mystery
Scott Brody 
Location: Phoenix, Arizona
Experience: 20 Years
I started out in the tech field when someone failed to complete a website for me, which I ended up completing myself. Initially, I learned Macromedia Flash, Adobe Fireworks, Photoshop and moved on to Illustrator, HTML, .ASP, PHP, MySQL. I'm also experienced in SEO and other forms of digital marketing. As my clientele grew, I expanded my team and in 2010 we added app development to our capabilities. My team's expertise also includes both websites, web platforms, and IOS and Android frameworks. Knowing that compliance is always an issue with tech projects, staying ahead of the game is crucial to be successful. We are constantly learning new ways to code and optimize our skillsets as a development team, which is important for deployment.

Tom Webster
Tom is a proven business leader, with large corporate, startup, and high-growth experience. A 15-year corporate executive with Intel, Teradata, AT&T, and NCR, Tom has global experience in multiple functional disciplines including marketing, sales, business development, product management/marketing.
Tom lent his skills and talents to his first high-growth startup opportunity in 2004, and has completed three more since. Mr. Webster has been CEO since the company's inception and will continue to drive the strategy, technology roadmap, and strategic alliances.

Fred Armstrong
Fred is a long time digital media and production expert. He implemented the  live stadium digital entertainment for NASCAR's Sprint Cup Series circuit and served on International Speedway Corporation's Visual Display Strategy Group and Innovation Task Force. Fred is the executive leader of all creative, production automation, and production services delivery team for TONE.

Greg Jorgensen
Greg is a global marketing executive with a reputation for building, revitalizing and transforming a wide variety of international and domestic brands including Interfocus/Kyocera, Verisign, Macrovision, McAfee, Oracle, Cisco and IBM.  Greg has executive experience with worldwide technology companies, early stage start-ups, and advertising/marketing firms.  He also serves as a mentor, advisor and consultant for start-ups at Stanford University. Greg will lead the TONE marketing team.

Allison White
Allison White joined BrandSpins as one of the top administrative assistants in the nation. She has over 15 years of experience working as an executive assistant for some of the nations top business leaders including; Steve Wynn (CEO, Wynn Resorts), and George Maloof (The Palms Casino Resort, NBA's Sacramento Kings).
Allison's administrative experience encompasses; customer service, project management, quality control, problem resolution, process improvement, and issue resolution. She has a proven background of success while working in highly competitive environments, such as, casino gaming, hospitality, and entertainment.
Allison also dedicates time for community charities 'Opportunity Village' and 'Big Brothers, Big Sisters'. She also enjoys spending time with her husband, and 3 children, and of course, her dogs.
Hidden Talent – Double jointed hands and feet

Matt Geoffroy
Matt Geoffroy is a long-time Finance Entrepreneur and Strategic Development Professional.  Matt has built and operated businesses both independently and within larger corporate environments such as the Royal Bank of Canada in each case he has advanced to key executive roles. Matt has expertise as Financial Model Architect, Capital Financing, and Wall Street Trading. In 2005, Matt launched the trading firm, Spire Trading Group, which excelled throughout the financial crisis of 2008 and subsequent recovery.
Recently Matt has structured and syndicated many debt and equity investment deals for various companies. He also built and operated a successful litigation financing fund. And worked to develop mobile applications in the music and child e-learning space. He also built financial models for several successful Hollywood feature films. Matt has built his career around bringing equity, financeability and new market driven revenue streams to innovative new companies.
As a volunteer Matt serves as CFO of Mookie's Miracle, a "Power of Positivity" public speaking organization. He is also a big sports fan, and in his free time he can be found playing hockey, tennis, or basketball.  Although, free-time is becoming rare for he and his wife, with a young son at home and another on the way!
Hidden Talents:  Grilled Cheese Master, and Wiffle Ball Champion.
Mike Dennis
Location: Phoenix, Arizona
Senior Developer in:
Experience: 11 Years
Degree: Computer Science
Developer: Objective C, Java, Javascript, Node.JS, AngularJS, MongoDB, PHP, MySQL, CLI, Docker, Vagrant, GraphQL, GraphIQL, Drupal, WordPress, AWS Console, iOS Xcode, Google Android Studio, HTML, UI and a lot more.
Industry Start:
I love learning new code and becoming an expert at it. I always like to stay ahead with technology and development. My learning started when a friend with their website and debugging the issues that they were experiencing. Picking up my first PHP book inspired me to never look back.
Sid Chauhan
Location: Gujarat, India
Experience: 13 Years
Senior Developer in: Objective C, Javascript, jQuery, Node.JS, AngularJS, PHP, .NET, MySQL, GraphQL, GraphIQL, RoR, Drupal, Laravel, CI, WordPress, iOS Xcode and a lot more.
Industry Start:
I studied code while my older brother was in school for it. Together we learned a lot and I am an expert in many frameworks now.
Albert Stevens
Location: Los Angeles, California
Experience: 10 Years
Degree: Computer Science
Senior Developer in: Java, Objective C, Javascript, jQuery, Node.JS, AngularJS, PHP, .NET, MySQL, MongoDB, NoSQL, CLI, Vagrant, GraphQL, GraphIQL, Rails, Blockchain, Drupal, Python, WordPress, UX/UI design, AWS Console, iOS Xcode, Google Android Studio and a lot more.
Industry Start:
I studied Computer Science at UC Berkeley and now have over 10 years of experience in many different languages.
Vishal Chauhan
Location: Gujarat, India
Experience: 13 Years
Degree: Computer Science
Senior Developer in: Java, Javascript, jQuery, Node.JS, AngularJS, PHP, MySQL, GraphQL, GraphIQL, RoR, Laravel, CI, Drupal, WordPress, Google Android Studio and a lot more.
Industry Start:
Went to school for 4 years for Computer Science, along with taking Java courses. I had a passion to be an expert in code since I was very young.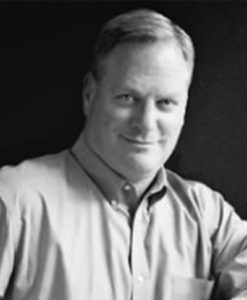 Steve Millard
Steve Millard is a proven leader (with turnarounds leading to long-term growth a particular specialty) with over 25 years of experience in Fortune 500, as well as pre-ipo enterprises developing strategic business plans, directing high-performing international sales and technical teams, and conducting effective negotiations for a variety of technology organizations.  Mr. Millard served as a senior executive at Sun, IBM, EMC-Greenplum, Netezza, Kognitio, and Informatica, and will serve as the company President  - leading global sales and partnerships.

Mark Politi
Mark is a successful licensing and marketing partnership executive who has worked on over 175 Feature Films, TV Shows, and Video games. Mark was SVP/CFO of Zanart Entertainment and VP of Licensing, Sales and Communications for Planetwide Games and 
MashON.com
. Mark will be responsible for TONE Licensing.

Dan Waibel
Dan Waibel was previously with Orion Energy Systems Inc. (NYSE OESX) for eleven years where he was CFO-Treasurer as well as EVP Business Development and division president.
OESX grew organically from $2 million to $80 million in revenues while he was CFO. Over 300 shareholders supported the Company's profitable growth as well as significant investments from a venture firm and General Electric. Dan led their successful initial public offering of Orion in 2007. Prior to Orion, Dan retained various senior finance and operational positions in music retail, distribution, publishing and recording in Minneapolis and Boston.
Dan's career started in the emerging business group at Arthur Andersen LLP in Minneapolis. Dan graduated cum laude from the University of Minnesota-Mankato. Dan is a CPA and CMA.
In his spare time, Dan volunteers with Meals on Wheels and the Elkhart Lake community service club. Dan loves golf, road biking, and stand up paddle boarding. Hidden Talent – Urban Dictionary scholar

Ashley Poirier
Ashley Poirier is a highly talented and skilled graphic designer with a strong marketing background. With creativity at her core, Ashley has the ability to produce original print and web marketing materials, write compelling and captivating ad copy, as well as develop and communicate company branding that truly reflects a company's values.
Ashley earned her degree in Marketing and minor in Art, focusing on graphic design from Siena Heights University while playing four years of college soccer. Ashley is experienced in both the retail industry, as well as the non-profit realm. In 2015, she successfully founded Rad Hatter Marketing, LLC.
At BrandSpins, Ashley utilizes her passion to bring our ideas to life through creative imagery, compelling graphics, and website design.
In her spare time, Ashley enjoys staying active, participating in team sports, hiking and traveling. Giving back is important to Ashley. The Boys & Girls Clubs and local animal shelters are a couple of the causes that are closest to her heart.
Hidden Talent – Ashley can juggle with her hands and feet

Danny Czaja
Danny Czaja is a skilled technical business builder with expertise in engineering, computer science, and software development. After earning a Bachelor's in Engineering from Georgia Tech, Danny developed a new leadership training model for Sigma Phi Epsilon, the largest fraternal college organization. Danny's career includes leading several startups, that have resulted in successful mergers, acquisitions, and IPO's. Danny holds a strong knowledge of investments and corporate financing. He had success, along with other members of the BrandSpins team, at Orion Energy Systems, where he led the company from $10 million to over $80 million in sales. This resulted in Orion being listed on the 'Inc. 500 fastest growing companies list', and a successful IPO (NASDAQ: OESX).  Most recently, Danny has served as CEO of MEMS, a micro technology electromechanical system manufacturer. At BrandSpins, Danny will focus his talents on technical product development, project management, tech team management, integration staff, and certain aspects of business development.
For over 20 years he has served as a mentor to aspiring young leaders at the University of Minnesota.  In addition he serves as a strategic advisor for Woody Matters, a nonprofit focused on prescription drug safety, and is an active contributor to Free Arts and the Smile Train. In his free time, Danny can be found writing, reading, biking, hiking, practicing yoga, supporting the Buffalo Bills, and doting on his three smart, beautiful nieces.
Hidden Talent: outrunning the bulls in Pamplona, Spain
Robert Van Arlen 
Business Development, Project Manager & Tech Team Liaison
Robert Van Arlen, spent 15 years as a leader in the legal publishing industry responsible for domestic and international growth. He successfully spearheaded the conversion and deployment of printed law books to CD ROM and online technologies in the U.S. and Canada. Robert developed and implemented a new organizational structure that led to market dominance. He held positions including General Manager, Division Leader, and Regional Vice President, which guided the efforts of sales, service, marketing, and tech teams. Robert's ability to engage and lead teams contributed to record year-over-year growth in revenue and profitability.
As a business strategist, Robert developed models for leadership growth, which have been implemented by Fortune 500 organizations, management associations, and universities. He has delivered keynote speeches on innovation, engagement and leadership to notable brands including Cisco, Verizon, Avnet, HP, LifeLock, Symantec, Orion Healthcare, Henkel, and Proctor & Gamble. In 2013 over 200 mid-level managers and senior executives from healthcare, banking, airline and technology sectors participated in Robert's Multi-Dimensional Growth Leadership program in Sri Lanka. He recently completed a 6-month engagement providing coaching and leadership development for Honor Healthcare's newly-formed Cardio Vascular Institute.
Robert is adept in overseeing a wide variety of operational and fiscal responsibilities to ensure optimal business performance and realize significant revenue growth. In addition, his success in team building, culture development, and leadership, positions him to make a significant contribution to this opportunity.
Additional Highlights:
Extreme ability to develop & manage business processes that drive efficiency and on time technical development
Assembled tech teams to collaborate on complex projects
Digital marketing, content management, and telephony expertise
Daniel McGuiness 
Location: Phoenix, Arizona
Experience: 7 Years
Senior Developer in: Server Admin, CLI, Load Balancing, PHP (most all frameworks), Database Structuring with MySQL or NoSQL, Node.JS, GraphQL, GraphIQL, C+ and much more.
Industry Start:
I was in the construction industry and wanted to change careers. I became a self-taught PHP programmer.  Within 2 years, I was at the expert level.